About Me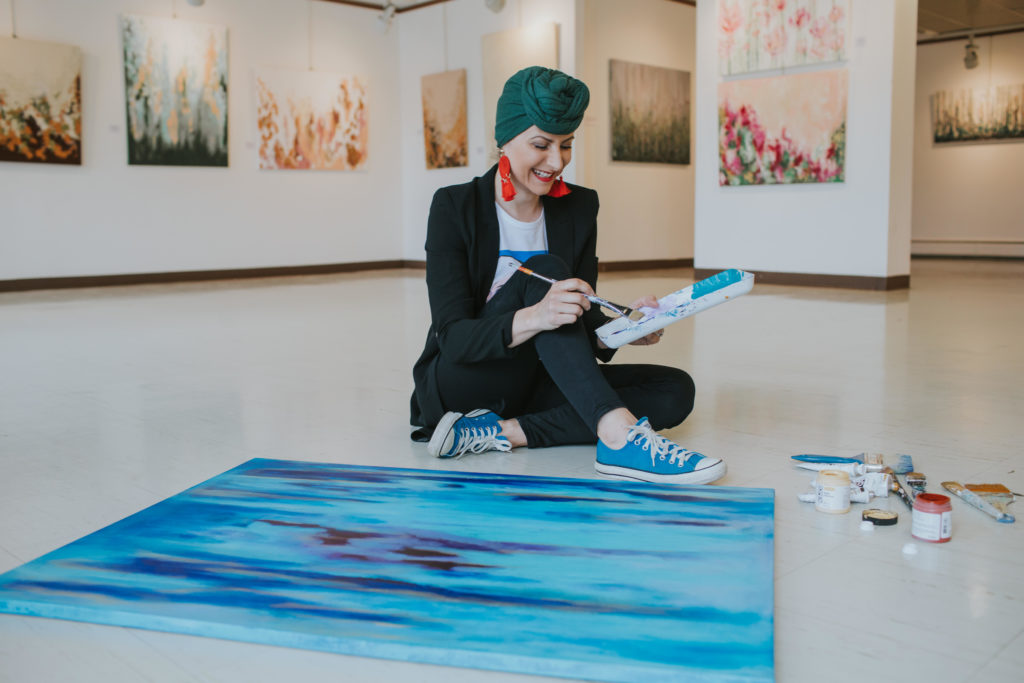 Welcome!
I am Monika, the creator and owner of Canvas by Monika. I create abstract intuitive paintings that move with my emotions. My goal with each piece is to evoke positive energy, motivate spirituality, and gift the viewer with a sense of joy.
I am a self-taught artist residing in Chicago with my husband and 2 girls. I was first drawn to painting during my maternity leave in 2014.
As they develop, each of the pieces I create becomes more than just paintings. They are the embodiment of my beliefs, experiences, and emotions. They are the things I am most inspired by.
I work primarily with acrylic paint, letting my heart take over as the painting emerges. I am continuously exploring new techniques, ways to build texture, movement, and purpose. Though, I must admit, rich texture and metallic gold are two of my all-time favorite applications.
My purpose as an artist is not only about sending the pieces I've made into the world, but about building relationships and making connections with people through my art.